Turbopump seals undergo final inspectionsin a clean room.
Eagle Industry is a manufacturer that focuses primarily on mechanical—in other words, metal—seals. Compared to rubber seals, mechanical seals are characterized by the ability to tolerate harsh temperature environments (in terms of very high and very low temperatures). A manufacturer of rubber-based oil seals, Nippon Oil Seal Industry Co., Ltd., (currently known as "NOK", also a manufacturer of flexible circuits) began developing mechanical seals in 1956. In 1964, Nippon Sealol was established through a merger with the American seal manufacturer Sealol. The mechanical seal division of this company was spun off and became the corporate predecessor of Eagle Industry. This company changed its name into what it is known as today in 1978 and subsequently severed capital ties with the United States. It is now a corporate member of the NOK Group.
The biggest clients of this company can be found in the automotive industry. The company supplies mechanical seals, bellows, valves, and other parts for engines, vehicular air-conditioning systems, and elsewhere and accounts for 65 percent of the global market for water pump seals, 70 percent of the global market for control valves, and 90 percent of the global market for lip seals. The company occupies an indispensable position in different industries in terms of its role in supplying gas seals for large compressors and mechanical seals for process pumps in the petrochemical industry, seals used in gas and steam turbines for electric generators in the energy industry, vacuum seals for the semiconductor industry, and screw-shaft seals for ships. Eagle Industry accounts for 70 percent of the total domestic market for mechanical seals.
At the same time, brush seals used in jet engines and other seals used with terrestrial gas turbines account for nearly half of the sales earned by the Aerospace Business Unit. Even then, seals for jet engines are supplied for 100 percent of engines domestically produced for the Ministry of Defense. All turbopump seals for domestic rockets are produced by this company.
The Aerospace Business Unit is located at the company's Saitama site in Sakado City, Saitama Prefecture. With the exception of bellows and certain other products, everything from the development of technologies to the design and product manufacturing steps is carried out at this site. Out of 242 total employees at the company's Saitama site, 114 are employees in the Aerospace Business Unit. In addition, sales teams affiliated with the Aerospace Business Unit and consisting of several employees each are permanently stationed in Tokyo, Nagoya, and Kobe.
Space parts are built through the heavy use of general-purpose machine tools. Since the quantities manufactured are low, however, the same item is never produced on the same machine for very long. Instead, the items manufactured are changed frequently. Another significant feature is the implementation of an exceedingly strict quality control system, part of which involves inspections of all items manufactured. In particular, for the turbopump seals in rocket engines where dust avoidance is an issue of paramount concern, cleaning, final inspections, and retention are carried out in a dedicated clean room.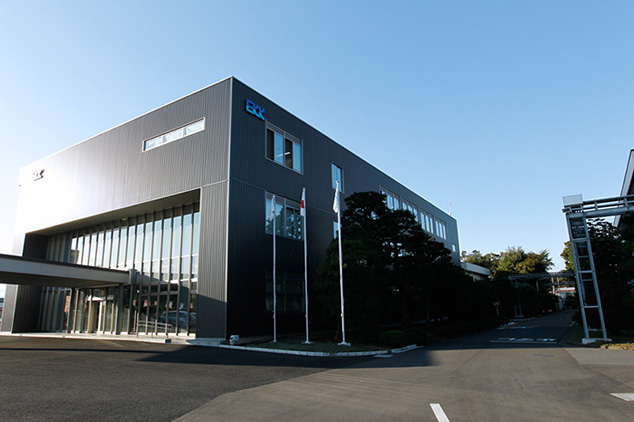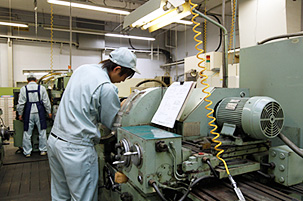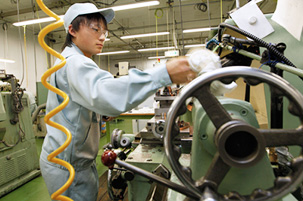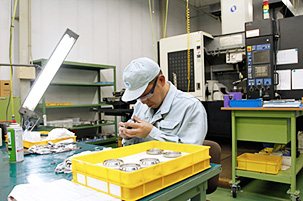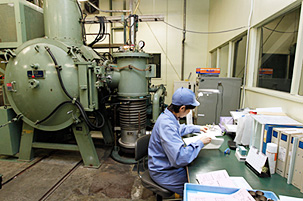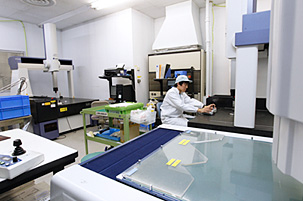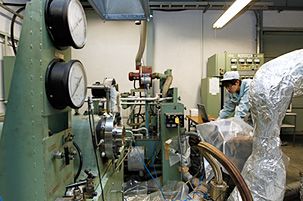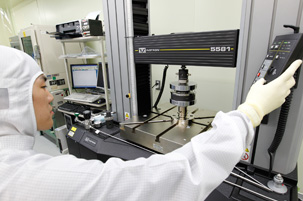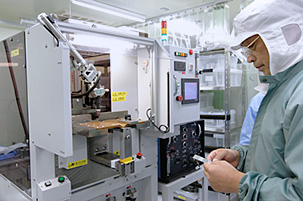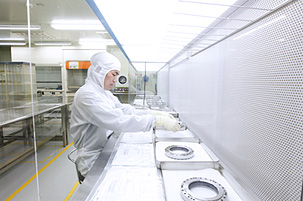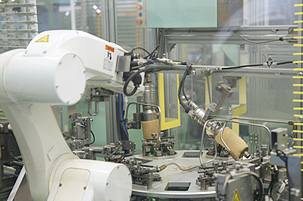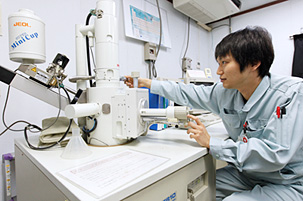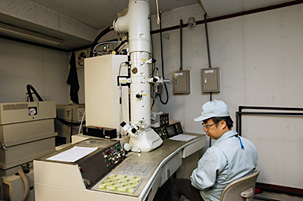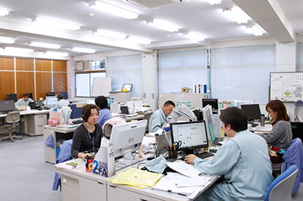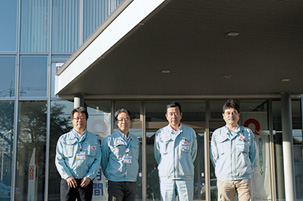 EAGLE INDUSTRY
HQ Location
Minato-ku, Tokyo
Established
1964
Main Facilities
Saitama business site (Sakado City, Saitama Prefecture)
Okayama business site (Takahashi City, Okayama Prefecture)
Main Products
Various mechanical seals, actuator/valve products, metal bellows, and more
Main Astronautics Equipment Produced
Mechanical seals used with the turbopump for the engine powering the H-I, H-II, and H-IIA/B liquid rockets and static seals used with high-pressure piping and fuel tanks br>Nickel hydride battery cases (pressure vessel) and terminals for Kodama, a data relay satellite, Kiku No. 8, an engineering test satellite br>Bellows accumulators used in Kibo, Japan's science module attached to the ISS (International Space Station), and more
Corporate site
http://www.ekkeagle.com/en/
INTERVIEW
インタビュー
We supply the mechanical seals used inJapanese liquid rocket engines.
EAGLE INDUSTRY
Head of the Engineering Department of the Aerospace Business Unit
Tetsuya Lguchi