APRSAF-24(The 24th Session of the Asia-Pacific Regional Space Agency Forum)
The Asia-Pacific Regional Space Agency Forum (APRSAF) is the largest space-related conference in the Asia-Pacific region in which space agencies, governmental bodies, international organizations, private companies, universities, and research institutes from over 40 countries and regions take part.
APRSAF-24 will bring together leading players in the space sector in the region as well as the stakeholders and relevant entities to enhance space activities in Asia-Pacific region.
Overview
Date: November 14-17, 2017
Venue: Sheraton Grand Bangalore Hotel at Brigade Gateway
26/1 Dr. Rajkumar Road, Malleswaram-Rajajinagar, Bengaluru, Karnataka, 560055, India
Theme: Space Technology for Enhanced Governance and Development
Co-organizers:
India: Department of Space (DOS), Indian Space Research Organisation (ISRO)
Japan: Ministry of Education, Culture, Sports, Science and Technology (MEXT), Japan Aerospace Exploration Agency (JAXA)
Website: http://www.aprsaf.org/
List of Japanese Companies
Organization Name / Booth No.
IHI Corporation / A11
Mitsubishi Electronic Corporation / A17
PASCO CORPORATION / A18
JAXA / A4

IHI Corporation

---
IHI was established as Ishikawajima Shipyard in 1853. We have since evolved into a comprehensive heavy industry manufacturer that can contribute to social progress by relentlessly pursuing technological excellence and by cultivating advanced engineering capabilities.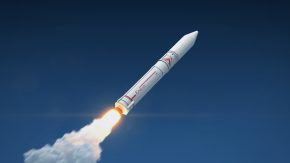 Product/About Service
IHI has participated in Japan's space development effort from the outset. We have developed and manufactured the turbopumps and gas-jet systems. In 2000 we acquired Nissan Motor's Aerospace Division, a pioneer in solid-fuel rocket development in Japan. We play an important role in developing and constructing the Exposed Facilities of the KIBO Japanese Experiment Module, which is a part of the ISS program. And, IHI challenges in the field of space utilization, combining a wide range of business areas with infinite data from space.
Contact
TEL:+81-3-6204-7661 FAX:+81-3-6204-8799
E-mail:akira_shisa@ihi.co.jp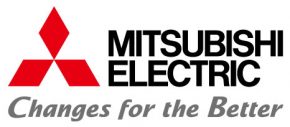 Mitsubishi Electric Corporation

---
We are now the leading manufacturer of satellites after the long experience in Japan since we entered the space business in 1960s. We have extensive heritage of manufacturing over 70 satellite systems as a prime contractor, and has participated in more than 500 as a satellite on-board equipment supplier. We have also developed a satellite standard platform "DS2000" which offers customers low price and short delivery with high reliability, under the support of JAXA. DS2000 is highly regarded in the international market and has been applied for numbers of satellite including the satellites for Asian countories..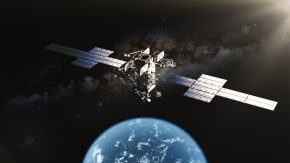 Product/About Service
- Poster intoroducing MELCO Space On-Board Equipment Business such as Sollar Array Panel, Li-ion Barttery, Heat Pipe Panel and RF products.
- Poster intoroducing New DS2000 platform and new payload concept under developping, based upon ETS-9 program with JAXA
Contact
http://www.mitsubishielectric.com/bu/space/

PASCO CORPORATION

---
PASCO provides a consistent service from the acquisition, to analysis and provision of geospatial information.
Nowadays geospatial information is recognized as an important social infrastructure, as it serves as fundamental information for the national land and for corporate management.
PASCO is constantly in pursuit of the most advanced technologies in the areas of the acquisition and processing of geospatial information. Based on the results obtained through the active utilization of these technologies, it provides products and services that underpin secure and comfortable lives for the people.

Product/About Service
PASCO CORPORATION is a prime distributor of ALOS-2, ALOS data and imagery selected by JAXA. Data and imagary of Japanese EO satellites ""ALOS, ALOS-2 and the next land-observing satellite ALO-3"", remote sensing services and applications are presented at this event.

Items to be exhibited (TBD) :
1. Ground surface movement monitoring with ALOS-2
2. Land use analisys with Deep learning
3. ALOS-3 : successor of optical mission of DAICHI, planned to be launched in 2020
4. PASCO's project experiences in Asia-Pacific region

*ALOS, ALOS-2 data and imagery are introduced and can be purchased from here.
 http://en.alos-pasco.com/
Contact
order@alos-pasco.com