34th Space Symposium
The 34th Space Symposium brings together space leaders from around the world to discuss,
address and plan for the future of space. It is one of the largest symposiums held in the USA.
Many influential participants take part in the event (space agencies; commercial space businesses and
associated subcontractors; military, national security and intelligence organizations; cyber security organizations; and so on)
which makes it an exclusive networking opportunity.
Overview
・Date: April 16-19,2018
・Venue: The Broadmoor
    1 Lake Ave.Colorado Springs, CO 80906
・Organizer: Space Foundation
・Number of Attendees: Over 14,000 People (in 2017)
・Number of Exhibitors: 187(in 2017)
・Japan Pavilion Booth: Ball Aerospace Exhibit Center Pavilion #1201-1203
・Website: https://www.spacesymposium.org/
List of Japanese Companies
ASTROSCALE Japan Inc./Furuya Metal Americas Inc./Furuya Metal Co., Ltd.
IHI Aerospace Co., Ltd./Kyocera Corporation
Mitsubishi Heavy Industries, Ltd./Mitsubishi Precision Co., Ltd.
NEC Corporation/PARO Robots・The National Institute of Advanced Industrial Science and Technology (AIST)
SINFONIA TECHNOLOGY CO., LTD. /UCHIDA Co., Ltd./VANTECH CO., LTD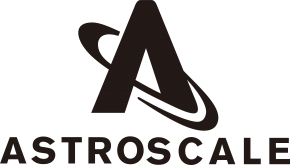 ASTROSCALE JAPAN Inc.

---
ASTROSCALE PTE. LTD. (ASTROSCALE) is the first private company with a mission to secure long-term spaceflight safety by developing space debris removal services. Launching its corporate headquarters in Singapore in 2013, R&D office in Japan in 2015, and a branch office in the United Kingdom in 2017, ASTROSCALE is spreading its global market.
ASTROSCALE's comprehensive approach to orbital services incorporates the business model, technologies, space regulations and law solutions that contribute to a more sustainable space environment.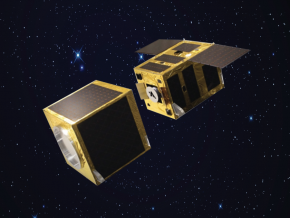 Product/About Service
The ELSA-d mission planned for 2019 launch, will demonstate key technologies for orbital debris removal and validate End-of-Life (EOL) spacecraft retrieval and disposal services. With an aim to commercialize in 2020, ELSA-d, comprising of "Chaser" and "Target" satellites, will launch together and seperate in orbit. The Target will have a feromagnetic plate (Docking Plate) which will provide optical reference (or "markers") for the Chaser to identify and calculate the Target's motion. After three in-orbit demonstration missions, the Chaser will secure the Target and de-orbit from the congested LEO region, to finally burn up on atmospheric re-entry.
Contact
http://astroscale.com/contact/general-inquiry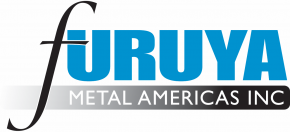 Furuya Metal Co., Ltd.
Furuya Metal Americas Inc.
---
Furuya Metal manufactures precious metal products such as crucibles for crystal growth, sputtering targets, thermocouples, chemical compounds, and high purity precious metals refining. PGMs (Pt, Ir, Ru, etc) can withstand very high temperatures, are chemically stable, offer high electrical conductivity, and more. These products support the leading-edge technologies like smartphones, memory cards, touch panel displays, LEDs, OLEDs, medical testing equipment, and chemical catalysts.Furuya Metal is a R&D led company. We develop many varieties of alloys and technologies for special needs like an equipment used in extreme environments. We are open to collaborative research on products in new applications and environments.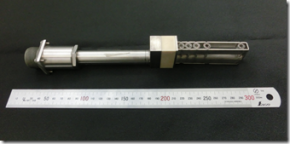 Product/About Service
① Ir-Rh Thermocouple – There is no other thermocouple that can measure the temperature of the system over >2000℃ with high precision. Applications include SiC Power Semiconductor, crystal growth for LED, turbin firing, engine combustion. Thermocouple can be used under air or oxidizing atmosphere only for a short period of time.

② Ir pins – Based on the accumulated data, we develop and propose adequate alloys for each applications for better durability and stability. Applications are spartk plugs for jet engine and electrodes for neuro-stimulation.
Contact
Takuya Nakamura / Steven Hazelbaker at fma@furuyametal.co.jp

IHI AEROSPACE Co., Ltd.

---
IHI Aerospace (abbreviated hereafter as IA) is carrying out the development, manufacture, and has been contributing in a big way to the indigenous space development in Japan. Our company started research on rocket projectiles in 1953.
Now we have become a leading comprehensive manufacturer carrying out development and manufacture of rocket projectiles in Japan. IA has also achieved excellent results in development of recovery systems and propulsion systems including the bi-propellant liquid apogee engine and gas jet reaction control system for satellites and spacecraft.
Product/About Service
The Epsilon Rocket is a next-generation solid rocket that can be used to efficiently launch small satellites. The Epsilon Rocket builds upon Japanese rocket technology, such as the M-V and SRB-A rockets, for a highly reliable vehicle. With newly developed technologies, such as an autonomous on-board checkout system, improved satellite injection accuracy, and built-in environment damper for the satellite, this rocket is easier to use for satellite users.
Contact
Atsushi Murakami atsushi-murakami@iac.ihi.co.jp

Kyocera Corporation

---
We are in Fineceramics Corporate Group in Kyocera Corporation. Kyocera is leading world-wide manufacturer of ceramic components in industrial market, aerospace, automotive, and information technology. Product and technology for space Ceramic component and solution. Please see the details in http://global.kyocera.com/prdct/fc/index.html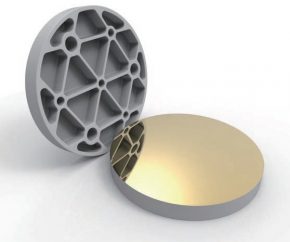 Product/About Service
Low CTE ceramic (corderite) mirror for space telescope application and technical sample for ceramic lamination technology.
Contact
Kyocera Corporation FC PJ-1 Sales Mr. Masa Kamiura : masatsugu.kamiura.gt@kyocera.jp

MITSUBISHI HEAVY INDUSTRIES, LTD.

---
MHI contributes to Assured Access to Space with our capability resulted in H-IIA/B consecutive successful launches, and to life science researches for future manned deep space activities as well through our developed/manufactured MHU (Mouse Habitat Unit) and CBEF (Cell Biology Experiment Facility) that have enabled all mice to return alive.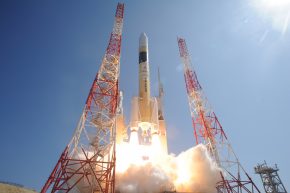 Product/About Service
Launch Services
MHU (Mouse Habitat Unit) and CBEF (Cell Biology Experiment Facility) on the ISS
H3 Launch Vehicle Development
LE-9 Rocket Engine Development
JAXA Qualified Platinum Temperature Sensors
Satellite/Spacecraft Propulsion Systems
Contact
http://www.mhi.com/inquiry/inquiry_space.html
NEC Corporation

---
NEC provides Solutions for a better Society in a wide range of fields as a pioneering ICT integrator of computing, software, networks, and space systems.

NEC then led the development of Japan's first satellite, Ohsumi, which was launched in 1970. Since then, we have been engaged in the development of over 70 satellites, including communications, broadcast, earth observation, astronomical observation, engineering test and interplanetary exploration satellites.
Product/About Service
We introduce the achievements of developping over 70 satellite systems and components, small radar satellite ASNARO-2, etc.
Contact
http://www.nec.com/en/global/solutions/space/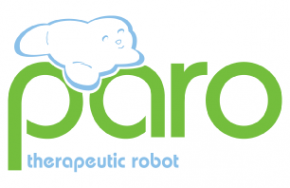 PARO Robots・The National Institute of Advanced Industrial Science and Technology (AIST)

---
Neurological Therapeutic Medical Robot, PARO was developed and have been used in medical and welfare services in more than 30 countries. We are proposing "Space PARO" for astronauts in long-term missions such as the mission to Mars for improving stress, anxiety, depression, loneliness and bonding of astronauts.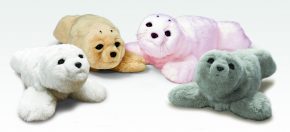 Product/About Service
PARO will be exhibited. In addtion, the current results of demands of the "Space PARO" investigated at the Space Symposium and SpaceCom in the past.
Contact
shibata-takanori@aist.go.jp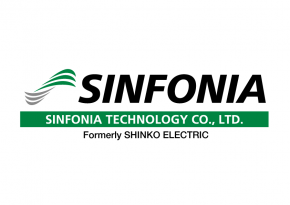 Sinfonia Technology Co.,Ltd.

---
Sinfonia Technology is a leading company of Electric power system in Japanese aerospace industry.
Sinfonia product line includes Electric management system, Electro-magnetic motor & actuator, and Store management system; and these are equipped on almost all of the aircraft operated by Japan Ministry of Defense.
For Space applications, Sinfonia has successful experiences with Air Circulation Fan for Pressurized Logistic Carrier, Actuator System for H-IIA/B Launch Vehicle, and Solid Rocket Booster. Thrust Vector Control Electrical Actuator for Epsilon Rocket is made by Sinfonia. As a unique product, Sinfonia has the Control systems for mouse habitat unit in the ISS.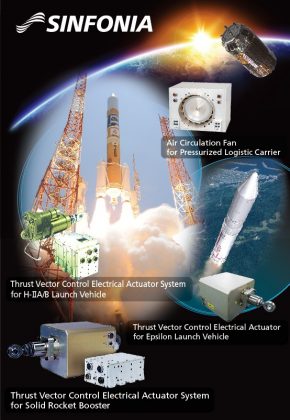 Product/About Service
With our plentiful experience in Japanese aerospace industry, we are expecting to expand business in the United States. Our advanced technology and passion for a new challenge can be helpful to solve difficult, complicated technical problems you face. If you are looking for electrical equipment that demands high precision and quality, Sinfonia would meet your expectations.
Let us start by introducing our various products line and see what we can offer. We are looking forward to discussing future opportunities in Coloradosprings!
Products: Thrust Vector Control System / Air Circulation FAN / SSPC / Vehicle Controller / Propulsion Management
Contact
yoshida-atsushi@sinfo-t.jp
UCHIDA Co., Ltd.

---
One-stop shop solution to manufacture light-weighted, high quality, high performance products by composite material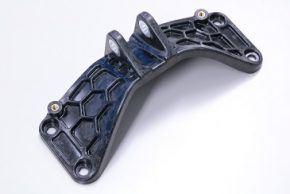 Product/About Service
CFRP bracket
・No additional machining
・Ability of manufacturing complex shape from wall-thick material
CFRP panel
・Ultra-fast 1 minute curing
・Cost reduction using innovative technology and new manufacturing method"
Contact
uchida@uchida-k.co.jp