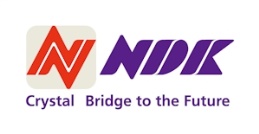 Crystal Bridge to the Future
History
1948 Company foundation
1949 Started mass production of synthetic quartz crystals

 

1972 Became NASDA(Former JAXA)'s qualified electrical parts manufacturer
1990 Listed NDK stock on the Second Section of the Tokyo Stock Exchange
1998 Listed on the First Section of the Tokyo Stock Exchange
1999 ISO 14001 certification obtained
2008 Conformity Assessment as meeting the ISO/IEC 17025 (2005)
international laboratory management standard
2010 Became the first company in Japan to adopt IFRS
Started co-development of QTGA(QCM Thermogravimetric Gas Analysis) with JAXA
2019 Started selling the QTGA systems globally
Business
NIHON DEMPA Kogyo Co., LTD.(a.k.a.NDK) has been providing crystal devices since the foundation, and is one of JAXA's qualified electrical parts manufacturer. Utilizing its accumulated crystal technology, the company started selling outgas analysis system with crystal sensor known as "QTGA(QCM Thermogravimetric Gas Analysis)" system in 2019.
To prevent damages on space equipment, Selection of organic materials with less outgas is very important. NDK contributes for the material selections with its high accurate QTGA systems.
Products/Services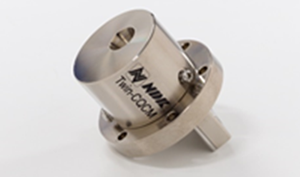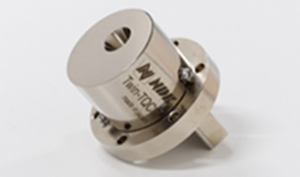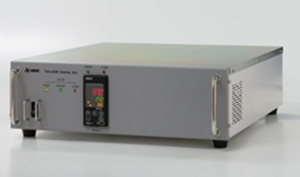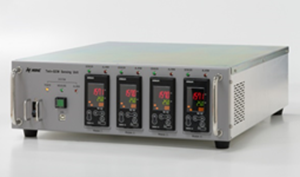 NIHON DEMPA KOGYO.CO.,LTD.
| HQ Location | Tokyo Japan |
| --- | --- |
| Overseas Offices | London, Paris, Milano, Chicago, Silicon Valley |
| Year of Establishment | 1948 |
| Main products | Outgas analysis system(QTGA system),Crystal-Related products such as Crystal devices (e.g. Crystal Units, Crystal Oscillators, Crystal filters), Ultrasonic Transducers, Synthetic Quartz and Crystal Blank. |
| Company Website | https://www.ndk.com/en/index.html |
| Point of Contact | bio-m@ndk.com |