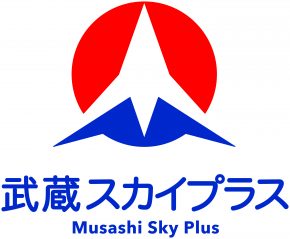 Musashi Sky Plus, Inc.
---
Musashi Sky Plus, Inc. provides a full-line of services related to drones, a business that has shown pronounced growth in recent years. It is the first JAXA venture to use the R&D results of the Aviation Technology Directorate at JAXA.

In particular, the company mainly uses fixed-wing aircraft, including VTOL, an area in which the JAXA Aviation Technology Directorate has a long track record in R&D.The company plans to comprehensively produce problem-solving in various fields by leveraging the characteristics of the aircraft.

Our company basically provides the aircraft to be used. The aircraft is equipped with various sensors that suit the user's needs. We undertake all operations related to aircraft operations therefore the customer does not have to be bothered with having the necessary expertise for operating the aircraft but is still able to obtain the data it requires.

For logistics and other applications, the company can provide optimal services by listening to user requests and performing tasks ranging from partial repairs to new aircraft design as needed.
Summary of products and services
●Aircraft operation consignment, technical support, education/training, other related consulting in general
●Aircraft frame development and design, flight system development
●Acquisition, integration, analysis and sales of various data
Company profile
Company profile: Musashi Sky Plus, Inc.
Address: 6-13-1 Osawa, Mitaka, Tokyo
JAXA Chofu Aerospace Center, Airfield Branch
Date of establishment: December 3, 2019
Founding member: Shobu Kuranami (CEO/JAXA)
Koji Muraoka (CTO/JAXA)
Inquiries