(English) NIPPON AVIONICS CO.,LTD.
History
1960 Incorporation
1978 Started manufacture of Hybrid IC for Space
1982 JAXA qualified A qualified Hybrid IC
2003 JAXA qualified DC/DC CONVERTER
2011 JAXA qualified POL
2013 EPPL listed POL
Business
Avio's POL has been used in many of the satellites and launch vehicles in Japan.
POL is effective for miniaturization and lower power consumption than the regulator.
Products/Services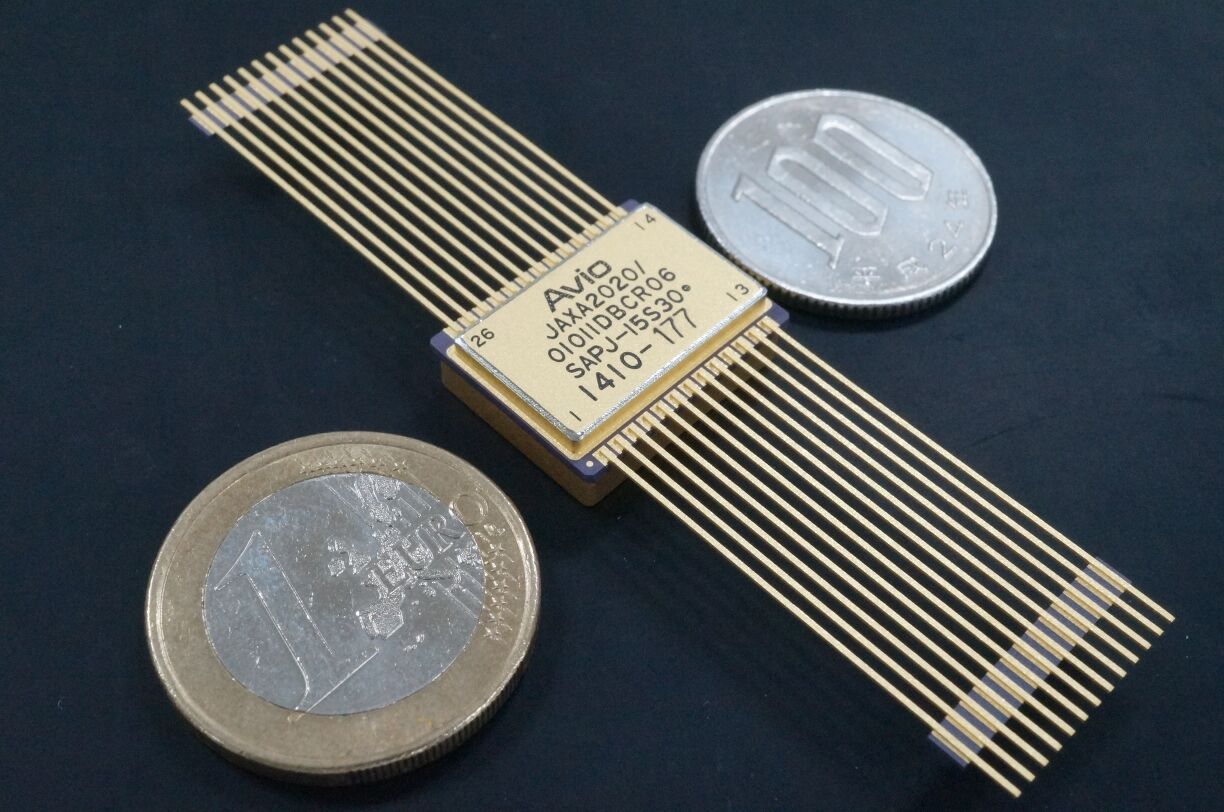 Line up
【EM】(for development, evolution)
| No. | Model number | Specification |
| --- | --- | --- |
| 1 | SAPJ-15S30(EM) | 1.5V output |
| 2 | SAPJ-33S20(EM) | 3.3V output |
【FM】(Radiation Hardened, for Space applications)
| No. | JAXA Part Number | Model number | Specification |
| --- | --- | --- | --- |
| 1 | JAXA2020/01011DBCR06 | SAPJ-15S30(EM) | 1.5V output |
| 2 | JAXA2020/01011DBCR09 | SAPJ-33S20(EM) | 3.3V output |
Recommended Operating Conditions
No.
Parameter
Operating Condition
1
Operating Temperature Range (Case)
-55°C to +125°C
2
Input Voltage
+5V
3
Output Voltage (1.2V to 1.8V)
Adjust for SAPJ-15S30
4
Output Voltage (2.5V to 3.3V)
Adjust for SAPJ-33S20
5
Output Current
0A to 3A (Vo=1.2V,1.5V,1.8V)
0A to 2.6A (Vo=2.5V)
0A to 2A (Vo=3.3V)
6
Input capacitor (Chip ceramic)
30μF as a minimum (note1)
7
Output capacitor (Chip ceramic)
160μF as a minimum (note1)
(English) NIPPON AVIONICS CO.,LTD
(English) HQ Location
(English) 4475, Ikonobe-cho, Tsuzuki-ku, Yokohama, 224-0053, Japan
(English) Overseas Offices
(English) ―
(English) Year of Establishment
(English) April 8, 1960
(English) Main Products
(English) For Space : Radiation Hardened POL DC/DC CONVERTER
For Industries : Micro Joining Equipment and Infrared Thermal Imaging Camera
(English) Company Website
(English) http://www.avio.co.jp/
(English) Point of contact
(English) Shin-ichi Uenomachi , uenomachi-shi@avio.co.jp