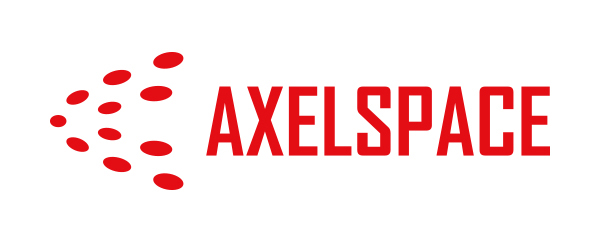 (English) Space within Your Reach
History
Axelspace, founded in 2008, is a Japanese space startup company cultivating microsatellite-related business for anybody to utilize space. Axelspace has so far has launched five microsatellite.
Its two WNISAT satellites were developed for Weathernews Inc. for weather service business. Hodoyoshi-1 satellite is developed in cooperation with the Next-generation Space Systems Technology Research Association for business demonstration. RAPIS-1 satellite was built for JAXA's Innovative Satellite Technology Demonstration Program. And GRUS satellite is for Axelspace to build a microsatellite constellation called "AxelGlobe", which will enable us to monitor the whole world with high frequency.
Business
Axelspace is a provider of complete, ready-to-launch space solutions for businesses. Not only designing, assembling, testing and operating full space missions, we also offer a variety of products such as quasi-real-time Earth observation service and basic analysis on that data.
By specializing in microsatellite technology, we can serve ultra-low cost products and services in short time frames, making the benefits of space utilization available to markets and companies that were previously cut out.
Products/Services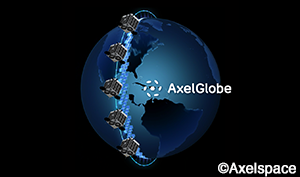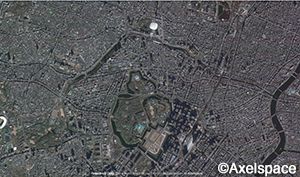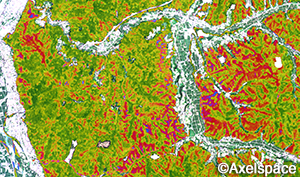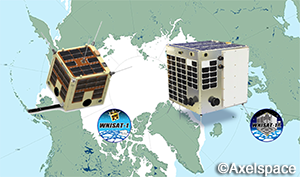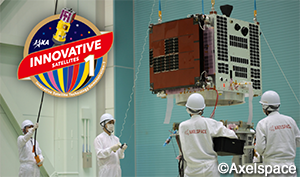 Main Clients
Japan Aerospace Exploration Agency (JAXA), Weathernews Inc.
(English) Axelspace Corporation
| (English) HQ Location | (English) Tokyo Japan |
| --- | --- |
| (English) Overseas Offices | (English) None |
| (English) Year of Establishment | (English) 2008 |
| (English) Main Products | (English) Business Related to Microsatellite and Microsatellite Data |
| (English) Company Website | (English) https://www.axelspace.com/en/ |
| (English) Point of contact | (English) Yasunori Yamazaki, press@axelspace.com |