(English) Fluidic Solution Provider
History
TFS (Takasago Fluidic Systems) is a manufacturer specialising in fluid control devices such as valves and pumps, and fluidic systems. For the space industry, we provide thruster valves for satellite propulsion systems, as well as high-pressure valves, micro pumps, etc. for space experimental devices or spacecraft service modules. Since our foundation in 1959, TFS has built a track-record of high-level quality control, highly-customised products and high-mix low-volume production in the medical field. We are now applying these strengths to our aerospace products. In particular, our automated cell culture technology for regenerative medicine characterises TFS as one of a select few manufacturers of microgravity cell culture devices in the world.
We have also developed various valves for aircrafts. In addition, we provide precision machined parts to a Tier 2 supplier for Mitsubishi aircraft and Embraer airframes. We acquired the quality management system AS9100/EN9100 certificate in August 2014.
Business
MAIN PRODUCTS AND ADOPTIONS
Ultra-small thruster valves for satellite propulsion systems. The smallest weighs only 8g.
Thruster valves for 20 – 30N class satellite propulsion systems.
Various valves for aircrafts (for hydraulic/pneumatic applications, cabin control, galley inserts, or fuel supply systems)
Automatic cell culture system for space station experiment (2019 JAXA)
Piezoelectric micro pump (2015 NASA AMES and 2019 NASA JPL)
Ultra-small syringe pump for NASA OASIS experiment on the International Space Station (2015 NASA John H. Glenn Research Center)
Liquid mixing unit in microgravity (2012 JAXA)

STRENGTHS

TFS has provided high-level quality and process control based on our experience in the medical industry for decades.
We are specialised in custom-designed engineering and high-mix low-volume production. We can contribute to the realisation of miniaturisation and weight saving.
We offer integrated production from design and material machining to assembly and inspection.
Products/Services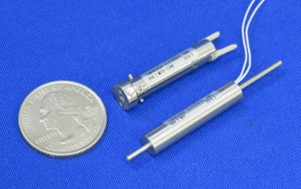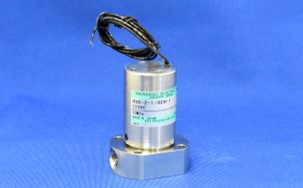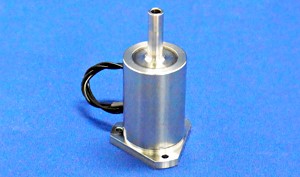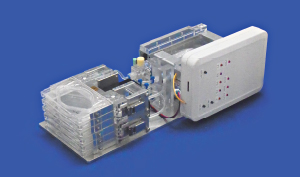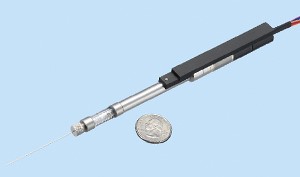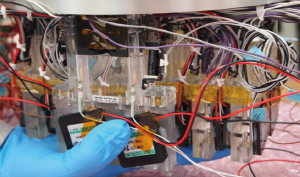 Main Clients
ALE Co., Ltd., JAXA, Mitsubishi Heavy Industries, LTD., NASA, Tamagawa Seiki Co., Ltd., Tokyo Aircraft Instrument Co., Ltd., etc
(English) Takasago Fluidic Systems
| (English) HQ Location | (English) 66 Kakitsubata, Narumi-cho, Midori-ku, Nagoya, Aichi 458-8522, Japan |
| --- | --- |
| (English) Overseas Offices | (English) Massachusetts, USA, and Suzhou & Shenzhen, China |
| (English) Year of Establishment | (English) 1959 |
| (English) Main Products | (English) Thruster valves for propulsion systems, high-pressure valves, ultra- small and lightweight valves, integrated fluidic systems and miniature pumps for space experiments, various solenoid valves for aircrafts. |
| (English) Company Website | (English) https://www.takasago-fluidics.com/ |
| (English) Point of contact | (English) Masahiko Inoue (Aerospace Group Leader), m-inoue@takasago- elec.co.jp |