Everything from the designing of patterns for printed circuit boards to the production of printed circuit boards is carried out on an integrated basis under one roof.
Renowned as a castle town on the Shonai Plains, Tsuruoka City, Yamagata Prefecture, is home to many companies with ties to the automotive and communications sectors. OKI Circuit Technology's head office and plant are located in an industrial park not far from JR East Tsuruoka Station and have been manufacturing printed circuit boards since 1980.
Printed circuit boards are electronic parts made by forming circuits with conductive metal foil on boards as the base. Electronic circuits are formed by soldering electronic parts—integrated circuit chips, resistors, condensers, and transformers—onto printed circuit boards. Solder is sometimes coated to achieve a better flow onto circuit parts while gold plating is sometimes applied for improved electric conductivity.
Before printed circuit boards were introduced to Japan in the 1930s, electronic circuits were formed by connecting individual parts to one another with electric wire. By using printed circuit boards, complex circuits can be more easily manufactured and completed circuits are miniaturized. When first introduced, they consisted merely of a single-layer substrate formed by applying a copper circuit pattern to the surface of the base. Later, both sides came to be used. This was followed up by the insertion of insulating material in a way that allowed multiple layers of fine circuit patterns to be stacked atop one another. The printed circuit boards manufactured by OKI Circuit Technology currently consist of up to 50 of these layers with a single wire miniaturized to 50 micrometers in width. The base consists of rigid boards, as well as boards made from flexible, supple materials.
Once wiring is miniaturized to this extent, an extensive accumulation of expertise is required in terms of design and production. For example, parts through which high-frequency signals pass require that the signal transmission speed be controlled by using materials with a low dielectric constant. This company endeavors, as a full-time manufacturer of printed circuit boards, to accumulate such knowledge by carrying out everything from the design of patterns to the production of printed circuit boards on an integrated basis under one roof.
While up to 200 different types of substrates are manufactured each day, approximately 30 on average of any given type are produced. The plant is a picture of extreme contrast between the large number of types and the small volume of each type that are manufactured. For this reason, printed circuit boards for space applications are inserted into gaps for the production of printed circuit boards for industrial purposes and are manufactured according to special procedures for space. Reliability is heavily emphasized for printed circuit boards for space applications.
The company has obtained certification for printed circuit boards from JAXA for up to 10 layers. In the future, the company expects to have the scope of certification expanded.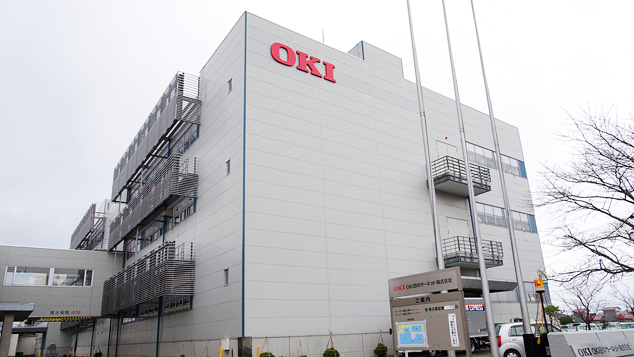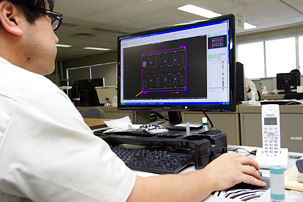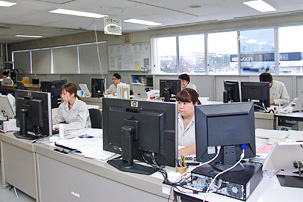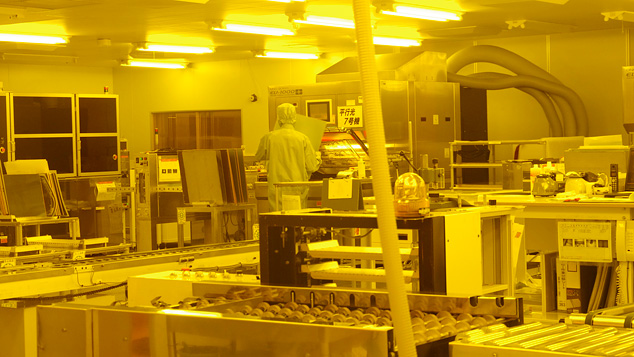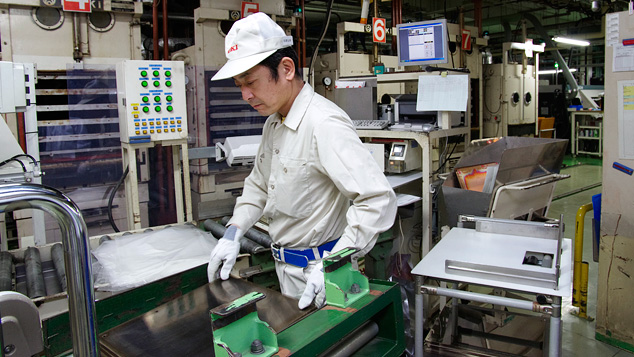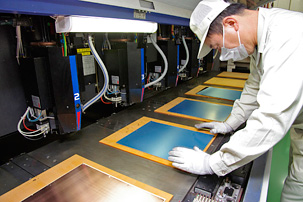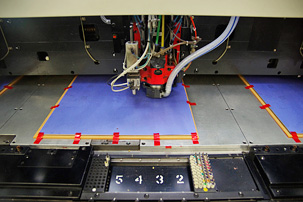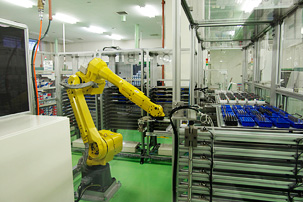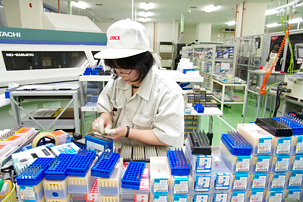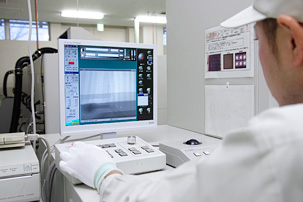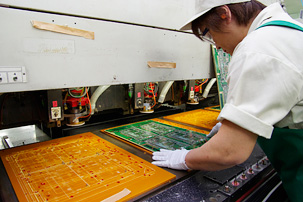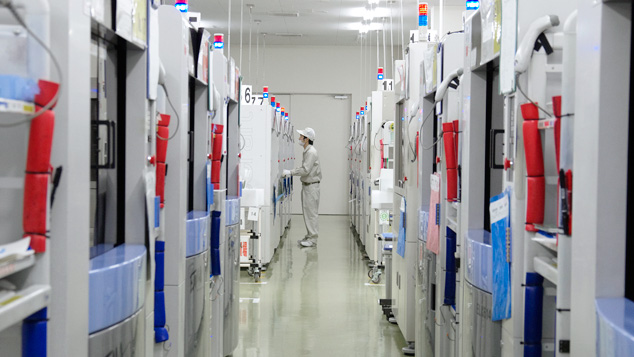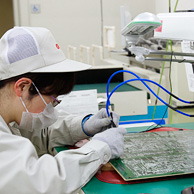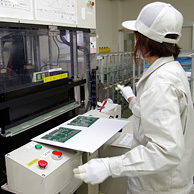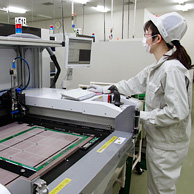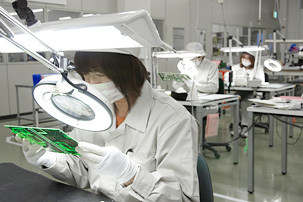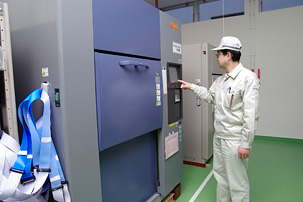 OKI CIRCUIT TECHNOLOGY Co., Ltd.
| Location of head office | Tsuruoka City, Yamagata Prefecture |
| --- | --- |
| Year of establishment | 2012 |
| Main manufacturing sites | Head office and plant (Tsuruoka City, Yamagata Prefecture) |
| Main products | High-performance printed circuit boards |
| Main space equipment that the company has helped produce to date | Printed circuit boards mounted on satellites |
| Company website | http://www.oki-otc.jp/ |
INTERVIEW
インタビュー
Printed circuit boards for space applications br>are subject to testing that is ten times as strict br>as testing for conventional circuit boards.
OKI CIRCUIT TECHNOLOGY
Executive officer,general manager of production department
kazuyuki Saito