Absolute precision through cleanliness management and the pursuit of zero tolerance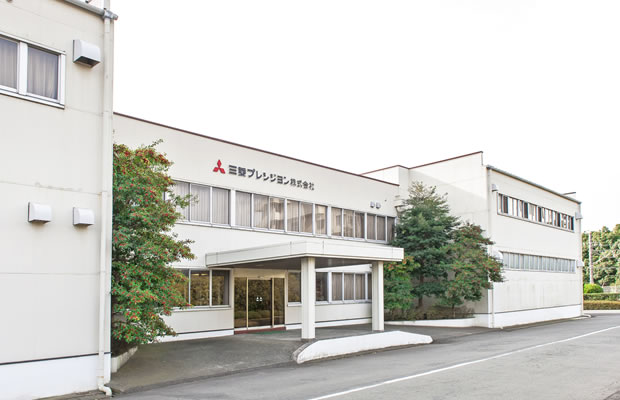 High reliability is the absolute requisite for equipment installed onboard satellites, as no one on the ground can easily go into space to repair it.
JAXA staff visited the Mitsubishi Precision's clean room where bearings, the key parts of an aerospace-quality reaction wheel, are assembled. At Mitsubishi Precision, bearings purchased from a manufacturer are first disassembled and cleaned, and then assembled while confirming their properties to enhance the reliability of the component.
The long-standing reliability of such bearings over one or two decades is due to two major factors. One is the work to remove dirt, known as contamination. The smallest balls (about 1 mm in diameter) in ball bearings used for satellites cannot function properly when micron-sized particles of dirt adhere to them.
The other key factor is the amount of lubricant applied to the bearings. Excessive lubricant increases the rolling resistance of the bearings, while insufficient lubricant results in friction that causes the bearings to deteriorate.
Accordingly, no dirt in the well-controlled environment and application of the precise amount of oil are critical for ensuring the reliability of the parts.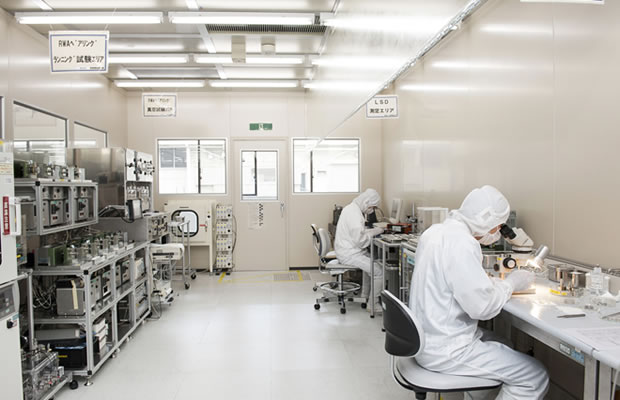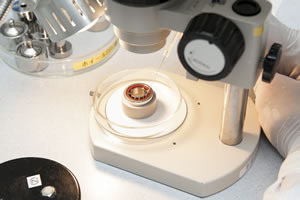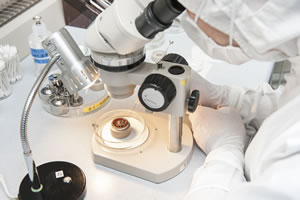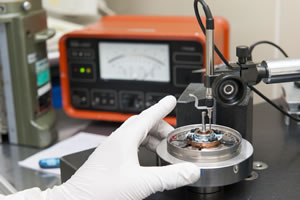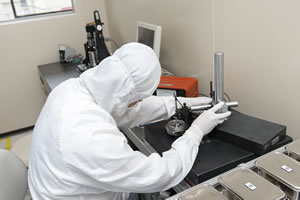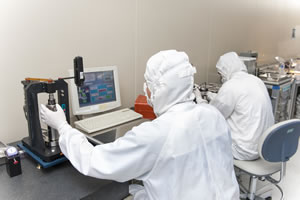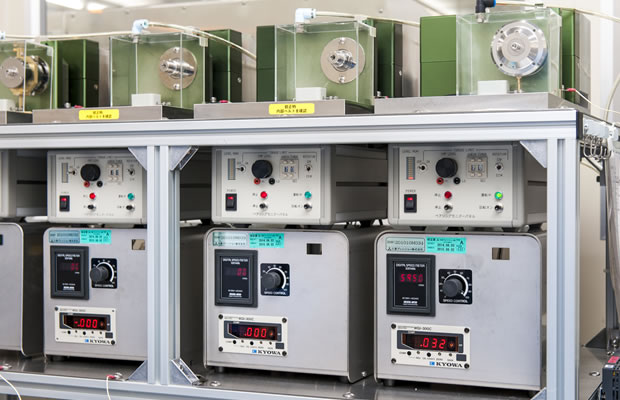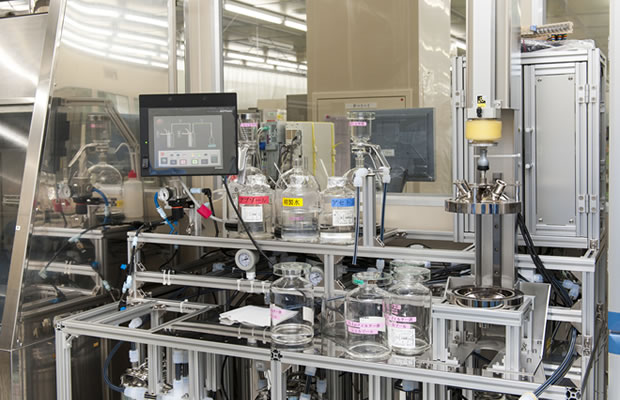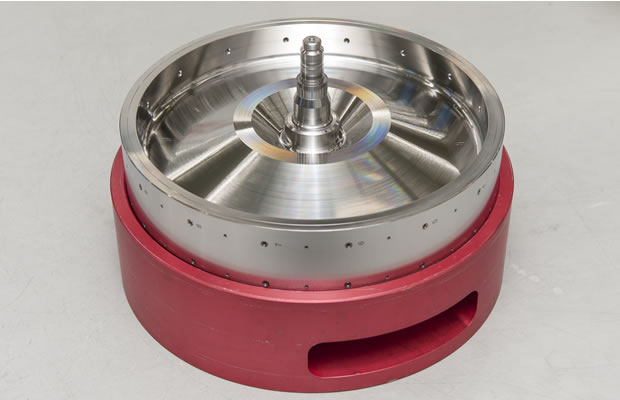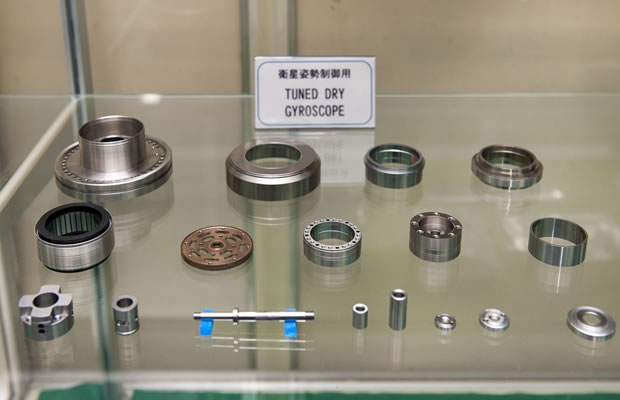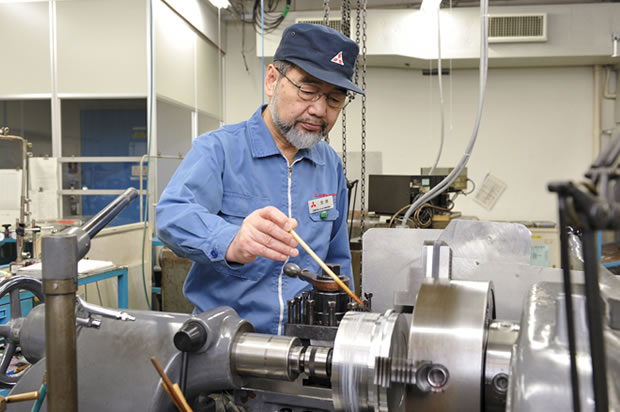 Mitsubishi Precision Co., Ltd.
| HQ Location | Koto Ward, Tokyo |
| --- | --- |
| Year of Establishment | 1962 |
| Main Production Site | Kamakura Plant |
| Main Products | Electronic precision instrument (e.g. gyro- and radio wave-applied equipment), space instrument (e.g. satellite attitude reference unit, attitude control unit, rocket guidance unit), simulation system (e.g. simulator, imaging system), and traffic control (e.g. parking system) |
| Space Experiments to Date | Data, drive, and power control units of 145 satellites, including the Advanced Land Observing Satellite "DAICHI" (ALOS) and the Global Change Observation Mission - Water "SHIZUKU" (GCOM-W) (as of January 2013), data, drive, and power control units of the Japanese Experiment Module "Kibo" on the International Space Station, drive and power control units of the H-II Transfer Vehicle "KOUNOTORI" (HTV) |
| Company Website | https://www.mpcnet.co.jp/e/ |
INTERVIEW
インタビュー
Mitsubishi Precision, Japan's pioneering space-related equipment company, has been engaged in space development for over a half century.
The company develops 100% domestically produced reaction wheels!!
Mr. Satoshi Yasui, Director and Head of the Kamakura Plant *
(* Mr. Yasui is currently the Corporate Adviser (December 6, 2017).)
Mitsubishi Precision has a long history of space development. Starting with the attitude control unit mounted on the launch rocket of Japan's first satellite Osumi, it has produced a large variety of space equipment for satellites, the International Space Station, and rockets. It demonstrates its presence as the only company that can produce 100% domestic large reaction wheels. The company's history and its struggles in the development of highly reliable space equipment are discussed below.
---