Motor & Sensor Production in a Pleasant Factory
Tamagawa Seiki, founded in 1938, has long run a thriving business as a maker of precision parts. The company got its start by manufacturing oil gauges for fighter planes, but now it develops and produces a wide range of precision parts including angle sensors, gyros, servomotors and step motors which are sold to makers of robots, machine tools, aircraft, military hardware and more. Since recently, Tamagawa Seiki's resolvers (rotation angle detection sensors) have been used in power steering motors for hybrid vehicles (HVs) and electric vehicles (EVs).
Tamagawa Seiki entered the space business in the mid-1980s, starting with gyros used for the H-I rocket's inertial navigation, followed by the development and manufacture of motors, encoders, resolvers and other equipment used in a variety of satellites and probes. The company's products are also used in Kibo, the Japanese Experiment Module (JEM) on the International Space Station (ISS), and Konotori, the space station supply ship.
Tamagawa Seiki manufactures its aeronautics-related products at the First Plant in Iida, Nagano Prefecture, adjacent to the company's headquarters. The facility was constructed in 1942, when it was called the Iida Plant, and the original buildings still look the same, giving the site a unique charm. The Spacetronics Laboratory, which conducts research and development on astronautics products, is also located on the property.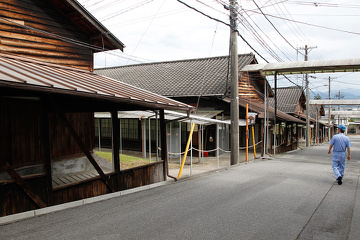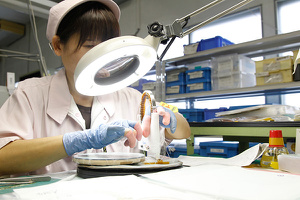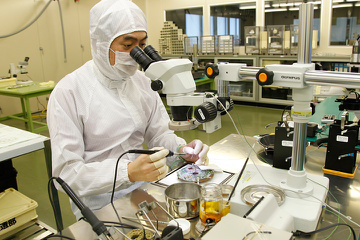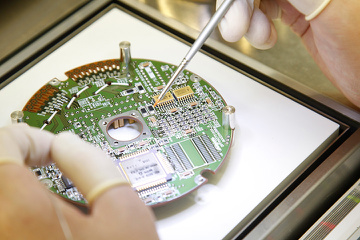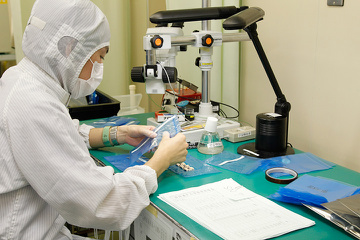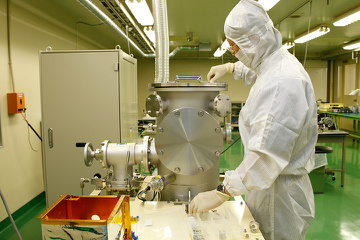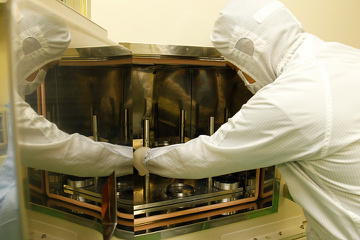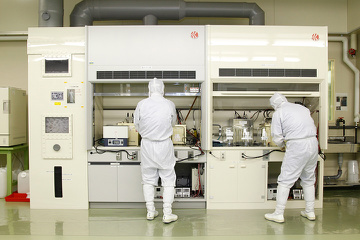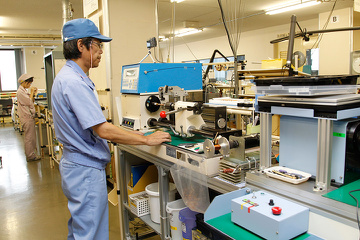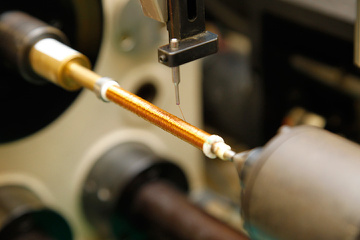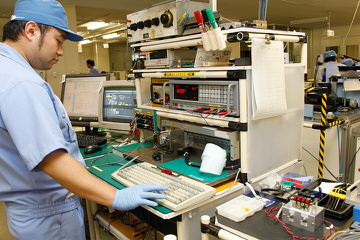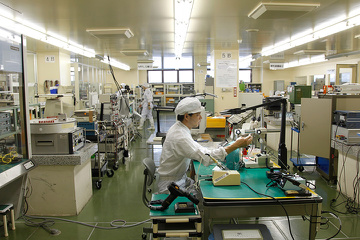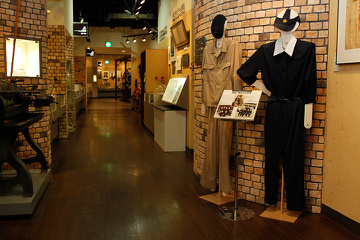 TAMAGAWA SEIKI CO., LTD.
HQ Location
Iida, Nagano Prefecture
Established
1938
Main Facilities
First Plant (Iida, Nagano Prefecture)
Second Plant (Iida, Nagano Prefecture)
Third Plant (Matsukawa, Nagano Prefecture)
Hachinohe Plant (Hachinohe, Aomori Prefecture)
Main Products
Encoders, resolvers, gyros, servomotors, step motors, inertial sensors, servomechanisms, etc.
Main Astronautics Equipment Produced
Step motor for Akebono, the Aurora Observation Satellite (1989)
Brushless DC motor, step motor and resolver for Midori, the Advanced Earth Observation Satellite (1996)
Gear mechanism with brakes and resolver for Orihime and Hikoboshi, the Engineering Test Satellites (1997)
Optical encoder for Kiku 6, the Engineering Test Satellite (1994) br>Step motor for Kaguya, the Selenological and Engineering Explorer (2007)
Actuator, brushless DC motor and brushless resolver for Kibo, the Japanese Experiment Module on the Int'l Space Station (2008)
Actuator, step motor and resolver for Ibuki, the Greenhouse Gases Observing Satellite (2009)
Exposed pallet shaft, wheels and more for Konotori, the ISS supply ship (2011)
Corporate site
http://www.tamagawa-seiki.com/english/
INTERVIEW
インタビュー
Enhancing Product Lineups
and Supplying Diverse Equipment
TAMAGAWA SEIKI CO., LTD.
Managing Director and First Plant Manager
Hideo Kumagai
Enhancing Product Lineups and Supplying Diverse Equipment
---
First, please tell us what kind of astronautics equipment you are developing and manufacturing.
Mostly motors. For example, motors that are installed on Kibo, the Japanese Experiment Module (JEM) on the International Space Station (ISS). After that there's sensors that detect angles. These are called resolvers, which, based on the same principle as a motor, detect angles electromagnetically. We're also working on revolving parts in general, like gimbals and reaction wheels.

One unique product Tamagawa Seiki is developing is a slip ring for space. This is placed in the wiring between a radar that rotates mechanically around a solar array or antenna, and the main body, which does not rotate. This component is called "free-spinning wiring." It's to keep the circuitry from getting twisted up. Our company is developing it as part of a project promoted by the Japan Aerospace Exploration Agency (JAXA) to assemble standard parts for space.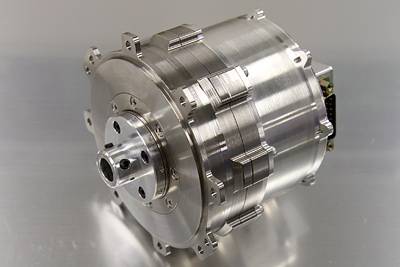 Tamagawa Seiki was established before World War II, right?
Yes, it was founded in 1938 in Kamata, Tokyo, near the mouth of the Tama River, hence the name of the company. (The Japanese for "Tama River" is "Tamagawa.") Our first product was a fuel gauge for fighter plane fuel tanks. It used a wooden float on top of the fuel. The float was connected to the wall of the tank with a wood bracket. A resolver detected the angle between the wall and bracket so that the pilot could see on the cockpit instrument board how much fuel was left. When war broke out, the company evacuated to Iida, Nagano Prefecture, the company founder's hometown. That became the current site of the First Plant.
After the war, demand in the private sector gradually rose for the engineering we built up from mainly developing and manufacturing products for military use. Today, 80% of our sales are to the automotive industry and other civilian operations. The rest are products for defense and aerospace.
A recent hit product has been a resolver installed in motors for hybrid vehicles (HVs) and electric vehicles (EVs). We now hold the largest share in the market worldwide.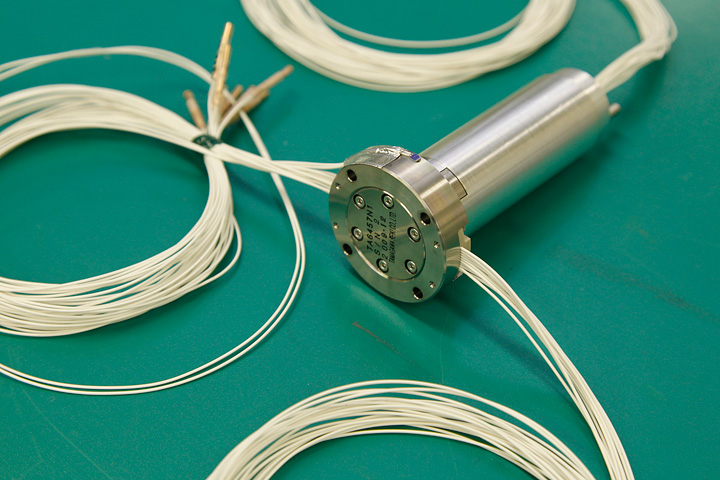 When did you first start making astronautics equipment?
We've been doing that since the mid-1980s. At that time, the National Space Development Agency of Japan (NASDA) started having mechanical guidance control gyros for the H-I rocket - the first of which launched in 1986 - produced domestically. So Tamagawa Seiki started making astronautics equipment when we built angle sensors for these gyros.
After that we made the step motor that drives the monitoring device's mirror in Akebono, the Aurora Observation Satellite, which was launched in 1989. More work started to come in a little at a time from then on, just like when we started making products for the private sector.
This work came to us when private companies saw the engineering we had deliberately built up producing military equipment and they asked us, "Can you make that for us, too?" Then we gradually started doing business in astronautics equipment.