H-IIA/B and KOUNOTORI Assembly
Tohmei Industries, founded in 1965, is a mid-sized firm that designs and manufactures original and order-made equipment for materials, impact and performance testing and is also involved in general logistics by manufacturing reinforced cardboard and special containers. In the aerospace sector, Tohmei has performed assembly for the H-IIA/B Launch Vehicles, the large rocket, and the KOUNOTORI supply ship for the International Space Station (ISS).
While recently acquiring carbon-fiber-reinforced polymer (CFRP) molding manufacturers, Tohmei is building a coating plant as part of its efforts to add more high-value added processes on top of aerospace equipment assembly.
Tohmei's aerospace equipment manufacturing is based at its Chita Plant in Chita, Aichi Prefecture. A team of young employees averaging 30 years in age assembled KOUNOTORI in a temperature and humidity-controlled factory building.
The first thing new hires do is take around three weeks of instruction at the Training Center built next to the factory in order to acquire the advanced skills demanded by the aerospace field. The training is severe and some quit before they finish.
Tohmei Industries is a particularly fine manufacturer, even among others in Aichi, where the value of goods shipped is more than in any other Japanese prefecture. In 2008 Tohmei was designated an Aichi Brand Company.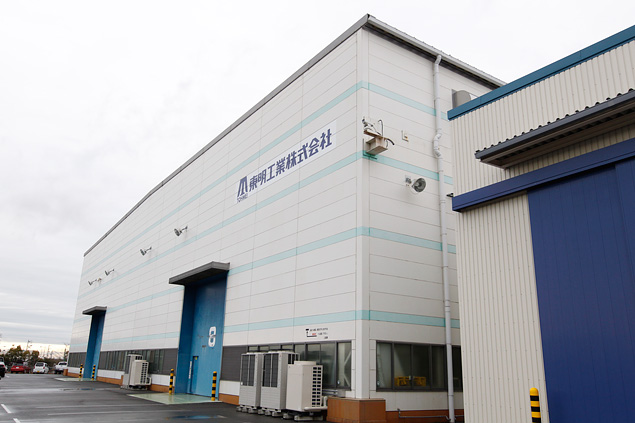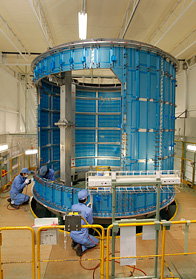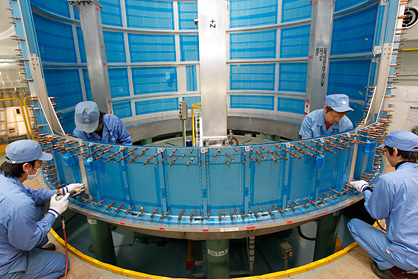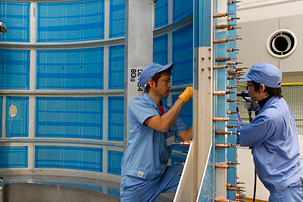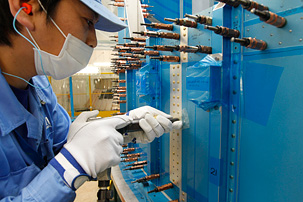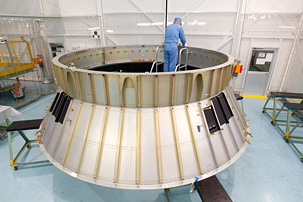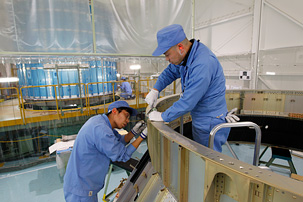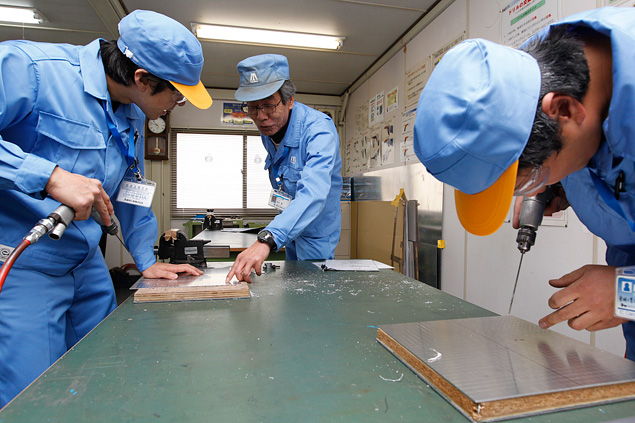 TOHMEI INDUSTRIES CO., LTD.
HQ Location
Chita, Aichi
Established
1965 (first as Mutsumi Industries; name changed to Tohmei Industries in 1973)
Main Facilities
Chita Plant (Chita, Aichi Prefecture)
Nagoya Plant (Tōgō, Aichi Prefecture)
Chiryu Plant (Chiryū , Aichi Prefecture).
Yatomi Plant (Yatomi, Aichi Prefecture)
Main Products
Aerospace equipment assembly; design and pre-manufacture of testing equipment for the aerospace, automotive and railway industries; general logistics
Main Astronautics Equipment Produced
H-II and H-IIA/B Launch Vehicle engine panel assembly
supply ship KOUNOTORI frame assembly
ground-based support equipment and other peripheral equipment design and manufacture
Corporate site
http://www.tohmei.com/en/
INTERVIEW
インタビュー
Using the high quality cultivated
by astronautics work in other fields
TOHMEI INDUSTRIES CO., LTD.
President
Akira Ninomiya