Continuing to explore possibilities for temperature sensors.
Okazaki Manufacturing Company (OMC) is the top firm in the industrial temperature sensor sector, holding over half the market share. For 50 years since becoming the company's president, Kazuo Okazaki has continued to explore the possibilities for temperature sensors and the mineral insulated (MI) cables inside them. President Okazaki's policy is not about having a widespread presence in the measuring business: it's about mastering temperature measurement.
OMC first got into the space sector in 1983. Production of temperature sensors shifted to Japan to develop the Japanese-built rocket, the H-II Launch Vehicle, and OMC applied to the National Space Development Agency of Japan (NASDA) – the predecessor to Japan's current aerospace agency, JAXA – to make them. OMC was chosen from among the five candidate companies. Since then, all Japanese rockets have been fitted with OMC temperature sensors. In 1990, NASDA certified OMC temperature sensors as standard components for space development, and in 2012 they were certified by the European Space Agency (ESA) and registered on the European Preferred Parts List (EPPL).
OMC moved its Main Plant to Nishi Ward, Kobe in 2012 to consolidate its temperature sensor production. However, aerospace temperature sensors are manufactured at the Kobe Nishi Plant, a factory specializing in these components.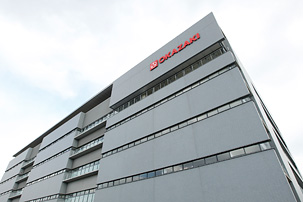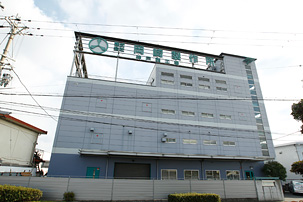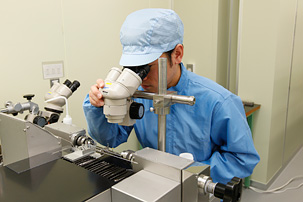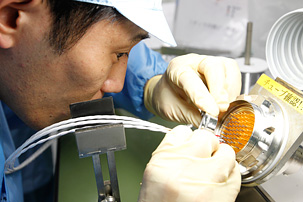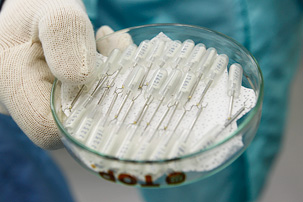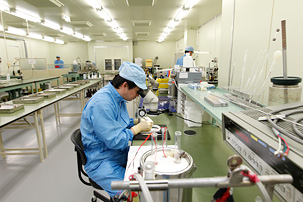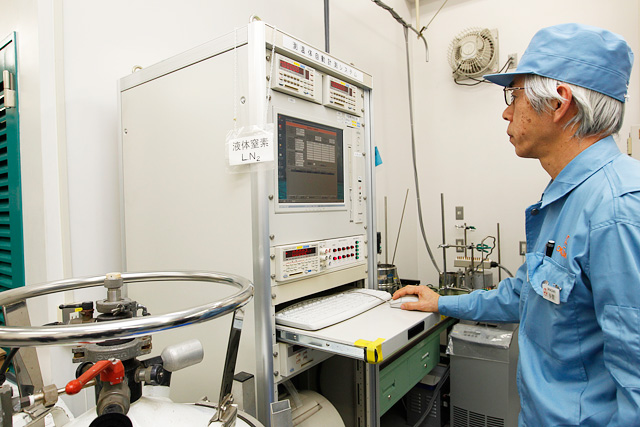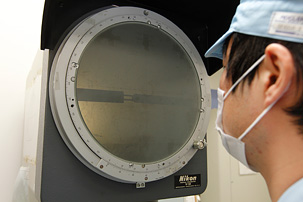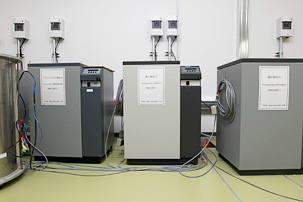 OKAZAKI MANUFACTURING COMPANY
HQ Location
Kobe, Hyogo
Established
1954
Main Facilities
Main Plant (Kobe, Hyogo Prefecture)
Kobe Nishi Plant (Kobe, Hyogo Prefecture)
Kobe Iwaoka Plant (Kobe, Hyogo Prefecture)
Fukuoka Plant (Kama, Fukuoka Prefecture)
Kyushu Plant (Kama, Fukuoka Prefecture)
Main Products
Temperature sensors (sheathed thermocouple, sheathed resistance temperature detecting), sheathed heaters, MI cables, testing equipment, etc.
Main Astronautics Equipment Produced
Temperature sensors and liquid-to-gas sensors for the H-II and H-IIA/B Launch Vehicle rockets
temperature sensors for satellites and the KOUNOTORI ISS supply ship
Corporate site
http://www.okazaki-mfg.co.uk/
INTERVIEW
インタビュー
7 types of satellite sensors certified
for the European EPPL.
OKAZAKI MANUFACTURING COMPANY
President
Kazuo Okazaki