Armature plant fosters a culture of reliability and high skill.
Sinfonia Technology uses its technology for building motors, generators and applies those core armature technologies to aerospace, automatic ticket vending machines at stations, transport system, clutches and brakes, high-speed printers, wind power systems and to developing other various of industrial machinery.
The company's predecessor was created in 1917 in Mie Prefecture and was built inside the Toba Shipyard as an electrical machinery works. The shipyard later came under the umbrella of the Suzuki Shoten group and became Toba Works, operated by Kobe Steel. The shipyard then split off from Kobe Steel in 1949 and established an independent company called Shinko Electric, a name it kept until 2009.
The company's current name, Sinfonia Technology, was chosen based on an ideal of creating harmony between the diverse products and technology it handles to conduct one unified technical symphony.
Around 10 billion yen of the company's total sales of roughly 70 billion yen are in the aerospace sector. Accounting for a seventh of sales, the sector has been a major pillar of growth for the company's business. Among the equipment that Sinfonia Technology produces for use in space are attitude control servo-actuators for rockets and ventilation fans for Kounotori 2, the Space Station cargo ship.
Sinfonia Technology's Ise Plant in Ise, Mie Prefecture works on aerospace equipment. Because of the high reliability this sector demands of the products it uses, the Ise Plant puts a heavy emphasis on its technicians' skill, creating a culture that focuses on quality, reliability and worker skill even more than the rest of the company. Aerospace is also a field that demands security for its technology, so all of Sinfonia Technology's personnel involved in the field now are full-time, permanent employees.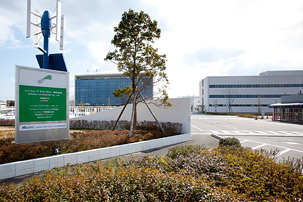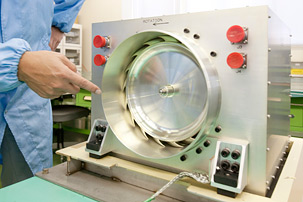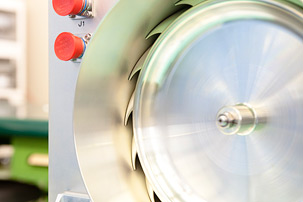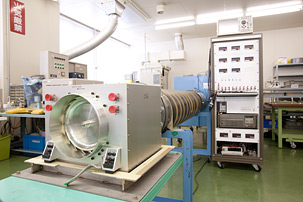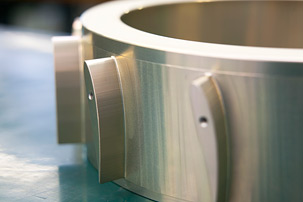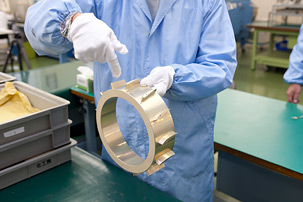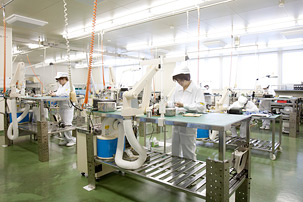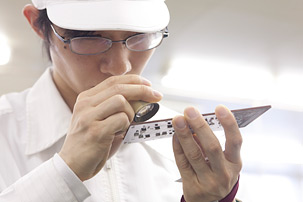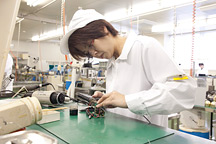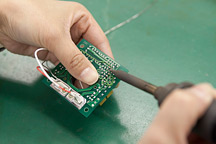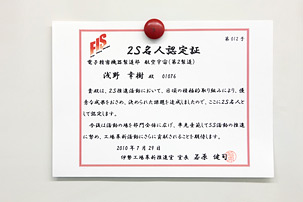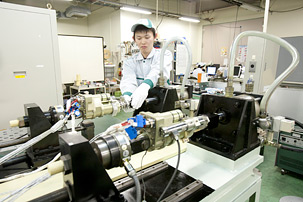 SINFONIA TECHNOLOGY
HQ Location
Minato-ku, Tokyo
Established
1917 (incorporated in 1949)
Main Facilities
Ise Plant (Ise, Mie Prefecture)
Toyohashi Plant (Toyohashi, Aichi Prefecture)
Toba Products Works (Toba, Mie Prefecture)
Main Products
Aerospace equipment, motors, clutches and brakes, industrial electrical equipment, generators, large transportation systems, parts feeders, automatic ticket vending machines and pre-paid card equipment, high-speed printers, small wind turbine generating equipment, etc.
Main Astronautics Equipment Produced
Second-stage attitude control servo-actuators and controllers for the H-I and H-II Launch Vehicles
Attitude control servo-actuators and controllers for the SRB-A
The boosters (secondary rockets) for the large H-II A/B Launch Vehicles.
Internal ventilation fans for the Kounotori 2 the Space Station cargo ship
Corporate site
http://www.sinfo-t.jp/eng/index_a.htm
INTERVIEW
インタビュー
Just doing design is not good enough.
The technical skill and production technologies
are also important.
SINFONIA TECHNOLOGY
Electrical Precision Machinery Division Vice Director, Board Member
Shinichi Kimoto