Workers' abilities that led to a speedy recoveryfrom the Great East Japan Earthquake.
NEC Network Products was originally founded in 1973 as NEC Fukushima. A merger in 2000 turned it into NEC Wireless Networks. The current company name was given in 2011, when it was integrated with NEC Tohoku–which was the main factory and part of the NEC Group scattered across the Tohoku and northern Kanto regions–and NEC Anten , based in the city of Nasushiobara, Tochigi Prefecture, to represent the NEC Group's united efforts in tackling difficult problems.
The company's main factory in Fukushima city is the "mother factory" for manufacturing the NEC Group's communications products. NEC Network Products wants the factory's production technology department members to support the expansion of the NEC Group's production worldwide.
NEC Network Product's foray into space equipment began, with regards to domestic products, with designing the power supply for communications equipment on board Kakehashi, the Communications and Broadcasting Engineering Test Satellite (COMETS) launched in 1998, and producing the power supply for communications equipment on board Hayabusa, the asteroid probe launched in 2003. Since then the company has been involved in projects including space communications equipment power supplies, solid-state power amplifiers and low-noise amplifiers by devoting efforts towards the manufacture of hybrid integrated circuits (HICs), which are essential components for these devices.
The Great East Japan Earthquake that struck on March 11, 2011 affected the line in the clean rooms where NEC Network Products makes space communications equipment, while blackouts and interrupted water supplies cut off the air conditioning and otherwise inflicted damage. However, the company resumed production of general equipment on March 14. As for space communications equipment, NEC Network Products won the understanding of JAXA, satellite system makers in Japan and abroad regarding the effect the earthquake had on its manufacture of this equipment and the steps the company took to deal with it. The company then managed to resume manufacturing of these components 19 days later on March 30.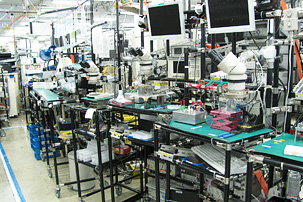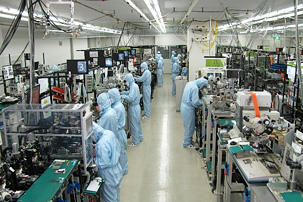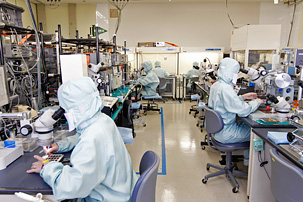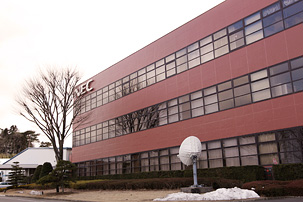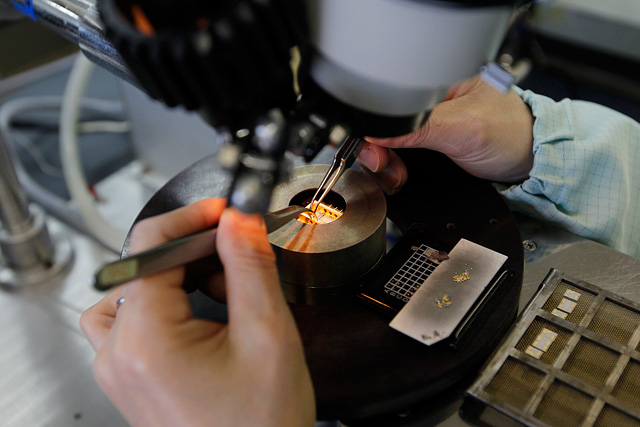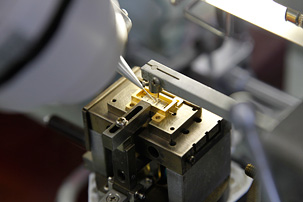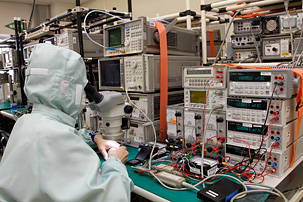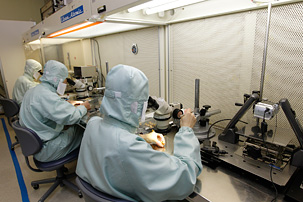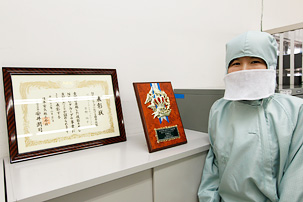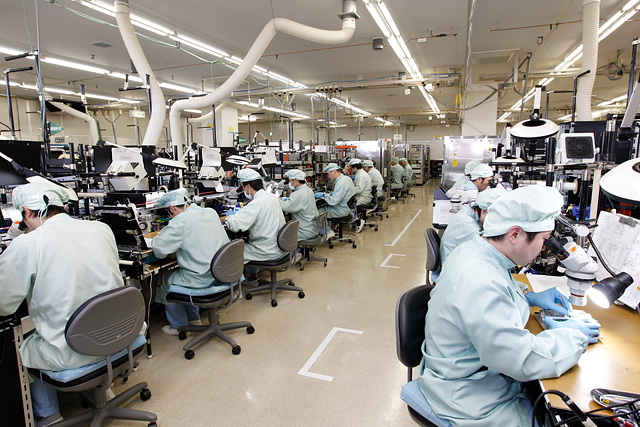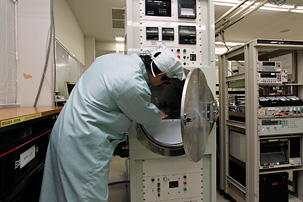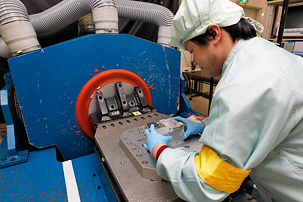 NEC NETWORK PRODUCTS
HQ Location
Fukushima, Fukushima Prefecture
Established
1973
Main Facilities
Main Factory (Fukushima, Fukushima Prefecture)
Ichinoseki Factory (Ichinoseki, Iwate Prefecture)
Nasushiobara Factory (Nasushiobara, Tochigi Prefecture)
Main Products
Digital microwave communications equipment, mounted satellite equipment, TV transmitters, communications network control equipment, fixed/mobile communications equipment, satellite communications antennas, microwave communications antennas, etc.
Main Astronautics Equipment Produced
Communications equipment power supplies for high-speed internet satellite Kizuna, asteroid probe Hayabusa and Kibo, the Japanese Experiment Module (JEM) Communications equipment power supplies and low-noise amplifiers for lunar orbiter KaguyaCommunications equipment and its power supply for Michibiki, Quasi-Zenith SatelliteCommunications equipment for the H-IIA/B Launch Vehicles etc.
Corporate site
http://www.necnp.co.jp/
INTERVIEW
インタビュー
Workers with advanced skillsbuild ultra-high performanceHICs for space
NEC NETWORK PRODUCTS
Development Department Expart
Bunsuke Ogawa